Win a copy of Hardcore!

HappyHardcore.com and DecaDance (MoS) give you the chance for 10 lucky people to win a brand new copy of Hardcore to be released February 14th 2004!

This 6 CD pack is mixed by Sy and Unknown - Check out the track list here.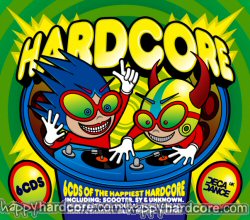 All you have to do is answer these simple questions:
1. Name one of the DJ's mixing any of the CD's in this release?
2. What is the release date of this CD (not the same as the date the competition close)?
(hint answers are on this page.)



Competition closed 12th February 2004 - 00:00 (midnight) GMT



Winners are:
Marc O'Donnell - United Kingdom
Matt Grainger - UK
Joel Wright - USA
Lesley Jamieson - Fife
Jordy Ungar - Australia
John Misirlakis - USA
Munechika Ishibashi - Japan
Dean Olson - United States of America
Richard Green - Scotland
Lee Henshall - England




1. Prizes will be sent out by Decadance direct.
2. Winners picked at random and then checked for correct answer. If the answer is wrong another random winner is selected and this process continues until a correct answer is found.
3. Winners will be notified by email.
4. Only one entry per household.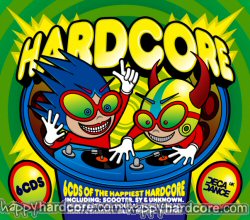 Hardcore