Win a copy of Next Generation Blatant Beats V.3!

HappyHardcore.com, Resist and Next Generation Records give you the chance for 4 lucky people to win a copy of the double (2 CD's) Hardcore Nation 2 mixed by Brisk and Ham!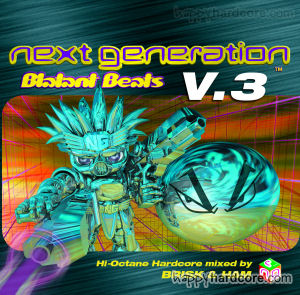 All you have to do is answer this simple question:
1. Name the two DJ's that mixed the album?
(hint answers can be found on the this page)



Competition closed 2nd November 2005 - 00:00 (midnight) GMT





Winners are:
Jo Irinouchi - Japan
Tim Cannata - USA
David Cottingham - Australia
Sean Nelson - USA



1. Prizes will be sent out by Resist direct.
2. Winners picked at random and then checked for correct answer. If the answer is wrong another random winner is selected and this process continues until a correct answer is found.
3. Winners will be notified by email.
4. Only one entry per household.