Win a The Best of Ultra-Sonic CD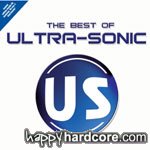 HappyHardcore.com and Rumour Records are offering the chance for 5 lucky people to win a copy of The Best of Ultra-Sonic CD!

All you have to do is answer these simple questions:
1. Where are Ultra-Sonic from? (hint: read press release below)
2. What does "US" stand for with regards to the artist name?



Competition closed 26th May 2003 - 00:00 (midnight) GMT

Winners are:
Alex Chrysostomou - United Kingdom
Alvin Stewart - N.Ireland
Alan Cross - UK
Ronni Post - Denmark
Michael (Malky) McCallum - Scotland

** All prizes will be sent out by Rumour direct**
** Only one entry per person **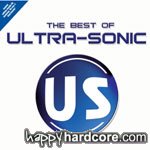 Press release:

The Best Of Ultra-Sonic

Track list

Ultra-Sonic, well where do you begin - not so much a band but more of a cultural icon in dance music. From their humble beginnings in the West Coast of Scotland in 1990, the band went on to become within a couple of short years, the biggest grossing stars of the techno movement that swept the British Isles in the early 1990s.
Ultra-Sonic are from Ayrshire, Scotland. The band was formed during the summer of 1991 .
Two eighteen year old ravers got talking to each other and found that they both had a love for electronic music.
After spending more and more time talking, they discovered that they shared the same musical tastes and were influenced by the synthesizer sounds of bands and artists such as Adamski, Guru Josh, N-Joi and a Guy Called Gerald. With a love of even earlier keyboard wizards such as Kraftwerk and New Order, they put their heads together, bought a couple of synthesizes and started to lay down their thoughts and ideas all the while developing their unique sound - Ultra-Sonic was born. Their first major appearance was at a 'Freedom' event in Glasgow in the spring of 1992 and since then they have never looked back.
Their first record, 'Obsession' released in Nov '92. The track was written and produced by the boys themselves and recorded in Wet Wet Wet's 'Pet Sounds' studio in Glasgow. Their second single 'The Pulse' in April, '93 followed by 'Arpeggio / Annihilating Rhythm Pt.1 & Pt.2' in October '93.
The release of their debut album 'Tekno Junkies 1991 - 1994' catapulted Ultra-sonic from an underground phenomenon to dance superstars.
The next four years saw the band progress from playing illegal raves to touring the world with their definition of dance music and now infamous live high energy shows, playing alongside Moby, Carl Cox, The Prodigy, Jeff Mills and Sven Vath. Touring Australia and New Zealand 5 times, Soul Velvet (Japan), and headlining just about every European dance event and festival such as Mayday and Nature-One (Germany).Top billing at Fantazia, Rezerection, Streetrave, Revolution and Amnesia (UK) - not to mention selling out the prestigious Glasgow, Barrowlands venue on a number of occasions. To get an idea
of how US rocked clubs and raves throughout those early years, stick in 'US Live' @ Club Kinetic recorded back in '96 ' - 'if it ain't live it ain't hardcore!!!'. It was these gigs that influenced them on the writing and recording of their second studio album, 1996's aptly titled 'Global Tekno'.
Along with recording and performing around the world Ultra-sonic always took time out to attend the various dance awards picking up:
'Best New Band' in the 1992 Scottish Dance Music Awards and 'Obsession' was voted '2nd Best Single'. In 1993 they were voted 'Best Scottish Dance Band' in the M8 Magazine Awards; and 'Best Scottish Band' in Radio Forth's 'Steppin' Out' Dance Awards. The single 'Annihilating Rhythm' was voted 'Best Single' of 1993 and in 1995 the band were also voted 'Best Live Performance' by the national magazine Disco Club International.

This 'Best Of Ultra-Sonic' album captures the story so far and will no doubt bring those 'good time' memories flooding back. ENJOY THE TRIP!