[b]Win a set of two tickets to the launch party of Hardcore Euphoria![/b]



HappyHardcore.com and Ministry of Sound are giving you 2 people to win a set (2 tickets) to the launch party of the Hardcore Euphoria album mixed by DJ's Sy & Unknown, Dougal & Gammer & Brisk & Ham!
[b]This event is open to ANYONE, but you have to make your own way to the event, we repeat this event is in the UK![/b]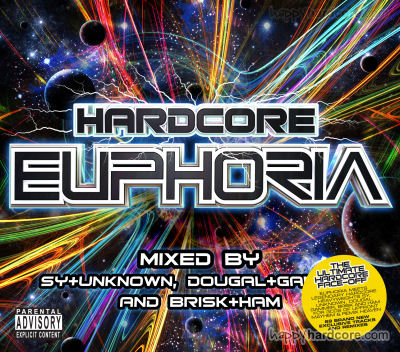 All you have to do is answer this simple question:
1. Name any two DJ's that mixed the album?
(hint answers can be found on the this page)



Competition closed 8th Nov 2006 - 00:00 (midnight) GMT

1. Prize information will be provided from Ministry of Sound.
2. You must pay you own way to the club.
3. Winners picked at random and then checked for correct answer. If the answer is wrong another random winner is selected and this process continues until a correct answer is found.
4. Winners will be notified by email.
5. Only one entry per household.
6. Your information provided here will shared with Ministry of Sound.