Win the double CD Next Generation 'The Collection V.1'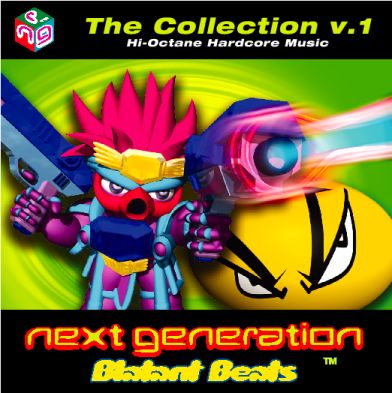 HappyHardcore.com and Rumour Records are offering the chance for 5 lucky people to win a free copy of the new double CD "Next Generation 'The Collection V.1'"

All you have to do is answer this simple question:
What are the DJ name's of the two people that operate Next Generation Records?

(hint - they start with B and H)



Competition closed on 16th Sept 2002 - 00:00 (midnight) GMT
Winners are:

Daz Draper - United Kingdom
Atari Guerra - USA
Brooke Pence - USA
Lee FRAZER - Norfolk
Andrew Holt - USA





** All prizes will be sent out from Rumour Records UK direct **
** Only one entry per person **




Press release:

NEXT GENERATION 'The Collection V.1'

Mixed by BRISK & HAM



At long last the Next Generation stables are ready to unleash their most prized project - NEXT GENERATION 'The Collection V.1'. A Double CD set of 38 of their finest high octane hardcore anthems featuring 23 exclusive cuts or mixes compiled and mixed by BRISK & HAM. The album has been eagerly awaited not only for the treasured dance floor classics from the dusted-off back catalogue and current aural stimulation but also for the exclusive future and unreleased material from the entire NG collective. Anticipation has been at fever pitch ever since word got out of the release of the album with message boards and phone lines being bombarded with enquiries. Featuring some of the biggest dance floor stormers of recent years the album stays true to its roots and delivers a non-stop full-on rollercoaster ride that is the NG Hardcore sound.



DJ/producer team PAUL 'BRISK' NINEHAM and HAMILTON 'HAM' DEAN have been writing and producing underground, 4-to-the-floor Hardcore and Breakbeat for the past 8 years. In 1996 after meeting through the Kniteforce label they decided to pool their talents by forming their now infamous flagship label NEXT GENERATION RECORDS and later sister label BLATANT BEATS. Their sound soon became popular, wowing audiences with their high impact, energetic sound and establishing a solid, global and loyal fan-base along the way. The labels have experienced a fruitful alignment with scenes of past and present releasing numerous groundbreaking anthems (the original version of 'Shooting Star' by BANG! now a Top 10 hit for Flip & Fill is included on the album). Having been heavily influenced by the early electro, rap and UK rave scene Paul and Ham have since sold in excess of 300,000 units on 65 vinyl releases and have licensed their tracks around the world.



Although the label was formed by Brisk and Ham they are quick to acknowledge the credit due to the NG collective as a whole. Each of the artists signed to the label has been carefully chosen for their style and enthusiasm for the music. Over the years the following artists have been associated with Next Generation and the roster reads like a who's who of Hardcore; ROBBIE LONG, DEVASTATE, FADE, SCOTT BROWN, BANG!, ENERGY, KAOS, ETHOS, HIXXY, FABULOUS FABER, VINYLGROOVER, STEALTH, NORTHERN LIGHTS, 2 DAMN TUFF, FORCE & STYLES, RAPIDO, DEMO, QUICKSILVER, DOUBLE DUTCH, COYOTE, DA EDGE, PROJECT X, TRIXXY, SUPERNOVA, STORM, HYPERAKTIVE, FRANTIC, SHORTFUSE, DAIR, STARCHASER, DNA, ECLIPSE, OBLIVION, UNIQUE, TRIPLE J, JUSTIN TIME, SLIPMATT and many more.



NEXT GENERATION 'The Collection V.1' is released on 16 September in association with Rumour Records.