Elysium


Elysium - Mixed by DJ Angel to be released in Japan only. HappyHardcore.com has also secured exclusive sales for the CD on the internet, and unless you live in Japan you can only order this CD from HappyHardcore.com. The CD is due for release March 2003 (3 months from now) but we are excepting reservations. Hit orders@HappyHardcore.com up with an email with your full details and we will email you when the CD is ready for purchase. Pricing is unknown at this point but I expect it should be no more than any normal import CD. Hands down the track listing is to die for this is the CD is what everyone has been waiting for!

1. Q-Tex - Power of love 98
2. Scott Brown - Everytime I close my eyes
3. Interstate - Beloved
4. Scott Brown - Trance sect
5. Q-Tex - Let the bass go
6. Q-Tex - Roll the track
7. Interstate - Rock da house
8. Bass-X vs Scott Brown - Pilgrim 2000
9. Q-Tex - Like an angel
10. Scott Brown - Turn up the music (Breeze & styles mix)
11. Scott Brown - Gang Bang society
12. Scott Brown - Rock you softly
13. Hardcore Authority - Definition of a badboy
14. Scott Brown - Na Na Na
15. Brisk & Scott Brown - Chase
16. Scott Brown & Gillen Tennant - Elysium+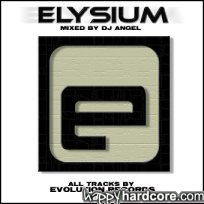 Elysium - Available on HappyHardcore.com ONLY!