Pre-order Ravin Mad for the crazy price of 3.99 UK pounds + shipping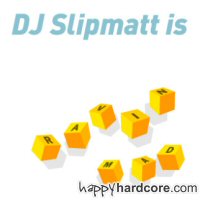 HappyHardcore.com and Beats 24-7 are offering an exclusive pre-order for Ravin Mad featuring DJ Slipmatt! There are a limited amount of CD's that are signed and it will be first come first served for the autographed copies, all other pre-orders after that will recieve the a regular (non autographed CD) for the same low price of GBP 3.99 - axp. $USD7.07 / $CND9.68 / $AUD9.80 / 7.79 Yen plus shipping.

Due to the popularity of this pre-order you must have a PayPal account to pre-order if you do not have a PayPal account you will not be able to order.


Pre-order closed 7th May 2004 - 00:00 (midnight) GMT - SOLD OUT

Final prices including shipping are as follows:
CD + Shipping UK (Registered)
5.70 UK pounds

CD + Shipping USA / CAN / Europe
5.90 UK pounds - axp. $USD10.45 / $CAN14.32

CD + Shipping AUS / JAP
6 UK pounds - axp $AUD14.74 / 1,172 Japanese Yen

1. CD's will be sent out by Beat-24/7 direct.
2. The pre-order is first come first served, we will offer a limited amount of autographed CD's and vinyl, when these are sold out you will get a regular (non autographed) copy of the CD shipped to you for the same price.