Order the HappyHardcore.com decal!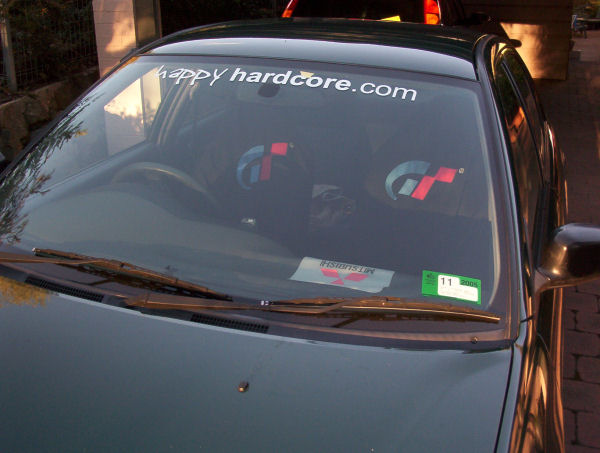 HappyHardcore.com are giving all the everyone a chance to order the limited HappyHardcore.com decal for cars or any window you feel that needs it!



Due to the popularity of this pre-order you must have a credit card or PayPal account to pre-order if you do not have a credit card or a PayPal account you will NOT be able to pre-order.
Please note: We use PayPal for payments but you do not need a paypal account to just pay using your credit card. You can order and not sign up to paypal.

Pre-order closes 15th August 2005 - 00:00 (midnight) GMT





Final prices including shipping are as follows:
Decal including worldwide shipping!
12.66 UK Pounds / USD$22.45 / 18.36 Euro / CAD $27.22 / AUD $29.37 / 2500 Yen

You can select the color type on the next page

1. Decals will be sent out by HappyHardcore.com direct.
2. The order is first come first served.
3. If you are ordering multiple items shipping is calculated by weight and not by unit.
4. Colors are limited! There are 10 colors of each, first come first served for color choice.