[center]Due to the popularity of this pre-order you must have a credit card or PayPal account to pre-order if you do not have a credit card or a PayPal account you will NOT be able to pre-order.
Please note: We use PayPal for payments but you do not need a paypal account to just pay using your credit card. You can order and not sign up to paypal.
Pre-order closed 28th February 2005 - 00:00 (midnight) GMT
Final prices including shipping are as follows:
CD including worldwide shipping!
11.50 UK Pounds
axp. USD$21.76 / 16.65 Euro / CAD $26.80 / AUD $27.76 / 2,295 Japanese Yen
Including worldwide shipping!
1. CD's will be sent out by Stormin Tunes direct.
2. The order is first come first served.
3. If you are ordering multiple items shipping is calculated by weight and not by unit.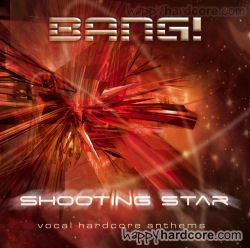 Bang! - Shooting star - the album