NEWS
2002/11/27
Evolution 63 picture disc
There is an extremely strong rumor that Evolution records 63 to be released in Jan 2003 will be a special picture disc. Here is the information we have so far

EV63
A: Turn Up the Music (Breeze & Styles Remix)
B: Ghosts
2002/11/24
Interview: DJ Kaos
Mr Wax city himself, DJ Kaos has been up, down, in and out of hardcore since day one, you have seen his name on everything from the Go Mental series to MasterWax Records to Blatant Beats. HappyHardcore.com finds a little more in DJ Kaos' interview.
2002/11/21
Exclusive track listing and artwork for Happy2BHardcore 7
HappyHardcore.com is proud to be the first to give you details on the latest from the Moonshine label. As reported yesterday the name of the new CD is Happy2bHardcore 7 - a new beginning, we present you today with the full and complete track listing and cover artwork. For all the Blaze! lovers out there check track 13!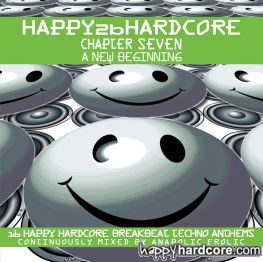 2002/11/20
Rave 'n' Beats Japan!
Another day another hardcore label it's all good people! This time it's Rave N Beats Japan which is a sub-label of Rave N Beats (USA). HappyHardcore.com has been told that it will ONLY release Japanese hardcore, very interesting, distribution via phusion records USA. Rave 'n' Beats Japan have sent HappyHardcore.com exclusive audio, you heard it here first!

Audio (Windows Media)
RABJP001
VA/Tokyo Style EP Vol.1
A1 - Buzzmasta Heartbreak
AA1 - Day After Terrors - Here We Go ****
AA2 - Day After Terrors - Here We Go **** (DJ Chucky RMX)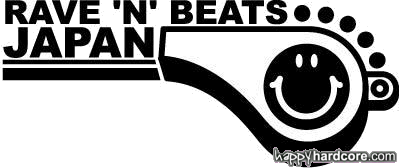 2002/11/20
Happy2BHardcore update
You read it here first! The official name of the new Happy2BHardcore CD by Moonshine Records will be call Happy2bHardcore 7 - a new begining. The CD release is still scheduled for early next year with Anabolic Frolic mixing it up. We will post the track listing when we are allowed too :)
2002/11/18
5000 members / 100,000 streams / 4.5 years / 705 people online
HappyHardcore.com has passed 5000 members! What an achievement! Congratulations to every HappyHardcore.com member for making this site so massive. While we are on stats the HappyHardcore.com Radio station has streamed over 100,000 streams to over 51 countries, we totaled the number of hours people have listened to the station and it came out to 4.5 years!

November also saw the total number of online users near double to 705 people online, we also smashed both our daily page view record by 55% on average and our monthly record page view record for October by 38%

hardcore this is only the beginning...
2002/11/17
MixMag Hardcore!
It's going to be a HappyHardcore Christmas as December 2002 brings a new hardcore CD on the front cover of Mixmag! - no that is NOT a typo!

The CD will feature DJ Brisk & MC Storm. USH.net has the scoop of and tracklisting of this monumental event.

1. Ham & Robbie Long - "Get Hard"
2. Kaos & Ethos - "Get F**ked"
3. Just Rich & Kevin Energy - "Wanna Be"
4. Scott Brown - "Turn Up The Music (Breeze & Styles Remix)"
5. Ham - "Close Attention"
6. Brisk & Ham - "Serious Hardcore"
7. Double Dutch - "Drop Top"
8. Brisk & Fade - "New Sensation"
9. Brisk & Energy - "Unlock Your Brain"
10. Ham - "Remembering The Time"
11. Rampage & Revolution - "Real God"
12. Breeze n Styles - "You're Shining (Scott Brown Remix)"
13. Kaos & Ethos - "Technorocker"
14. Robbie Long & Devastate - "I Wanna Rock (V.I.P. Remix)"
15. Brisk & Fade - "Bang The Beats"
2002/11/14
HappyHardcore.com Bonkers 9 TV Commercial Exclusive!
2002/11/12
DFM Records update
DFM Records have informed HappyHardcore.com on their upcoming release and well as unleashed their new logo as well as a web site overhaul.
DFM's next release is due the 25th of November 2002

Audio (Real audio):
DFM003
DJ Fracus & Gavin G - Shine / Optimizer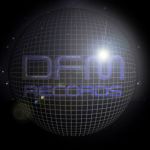 DFM Records new logo
2002/11/12
Just another label again!
The legendary label JAL (Just another label) is back! If you have been living in a shoebox all your hardcore life JAL is responsible for some of the biggest and well know happyhardcore tunes of the late 90's. KFA has been put incharge of the re-launch and promises as well as a few unreleased goodies from Justin Time and partners!
2002/11/12
It's a Revival
2002/11/07
Next Gen uncovers NG025-26 and BB034-35
HappyHardcore.com member Dragalian has gotten the scoop even before the Next Generation's web site on the label's newest releases.

Audio (Real):
NG025 - Brisk & Scott Brown - Mind Punks / Brisk & Trixxy - Eyeopener (Scott Brown's Earcloser Remix)
NG026 - Brisk & Fade feat. Kelly - New Sensation /Brisk & Fade - Bang Da Beatz

BB034 - Ham - Pay Attention / Kinda Funky
BB035 - Fade - Fly With You / Start The Party
Click to discuss this resource
2002/11/05
2BHardcore or not 2BHardcore that is NOT a question
Our good friends over at Moonshine have given HappyHardcore.com the scoop on their upcoming releases. Firstly the Happy2BHardcore DVD is actually NTSC ALL REGIONS not just USA and Canada as previously reported, good news for all the Japanese and other NTSC countries hardcore punters out there. The DVD will also see a release in February 2003. Happy2bHardcore 7 (tentative title) will be coming out in January 2003 with Anabolic Frolic mixing it up this weekend so we should have a final track listing real soon.
2002/11/05
Who's going to Helter Skelter?
Well I know of three lucky winners in the HappyHardcore.com and Helter Skelter Human Traffic guest list competition congratulations to the winners who have won 3 pair tickets, all six of you should be dancing your ass's off for the entry price of zero.
2002/11/01
Mysterious Cheesy DJs
Next Generation records let lose another future release, it's a re-make of a classic hardcore re-make... you all should enjoy.
Audio (Real Audio):
Cheesy DJs